8 novembre 2011
2
08
/

11
/

novembre
/

2011
00:33

gif trouvé chez Gifs et compagnie
2 years ago (= in 2009), we were invited to the marriage of my English friend James... in England. We travelled* by the ferry, the trip* lasted* approximately 2 hours.
(Vocabulary: to travel = voyager ; a trip = un voyage ; to last = durer).

A ferry is a very big boat, where you can take your car, your motorbike*, and even lorries*. Here, the ferry is in the harbour*, in Dunkirk (north of France).
(Vocabulary: a motorbike = une moto ; a lorry = un camion ; a harbour = un port)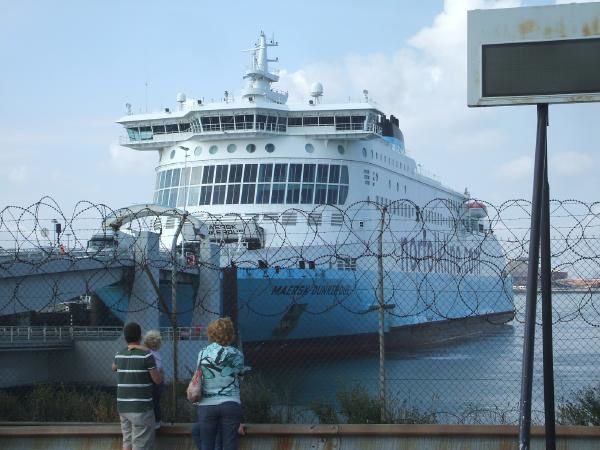 The weather was nice, so we stayed* on the deck for a long moment, with my daughter. Do you recognize* your teacher? Yes, my hair was short at that time, but you can see that it was windy.
(Vocabulary: to stay = rester ; to recognize = reconnaître)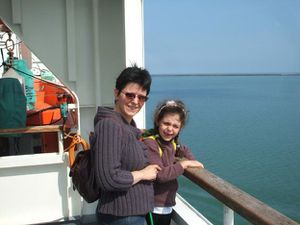 The sea was very quiet, and so beautiful...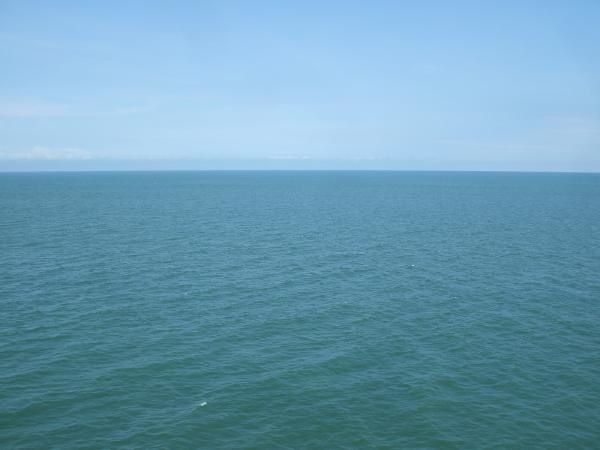 Inside* the ferry, there was a sort of bar, toilets, a place with video games, and a young man came to entertain* the children : he told jokes*, asked riddles*, and in the end, he made animals with balloons for every child. Can you see the balloons in the little girls' hands?
(Vocabulary: inside = à l'intérieur ; to entertain = amuser, divertir ; a joke = une blague ; a riddle = une devinette)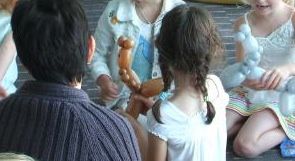 This is what you see when you arrive : the white cliffs* of Dover* (England)
(Vocabulary: a cliff = une falaise ; Dover = Douvres).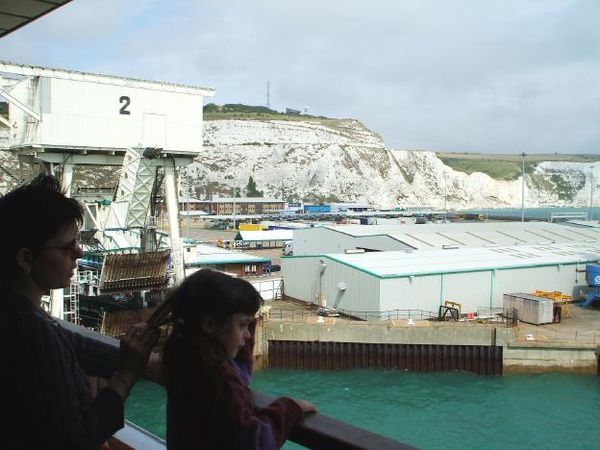 There are warehouses* and cranes* on the quay of the harbour.
(Vocabulary: a warehouse = un entrepôt ; a crane = une grue)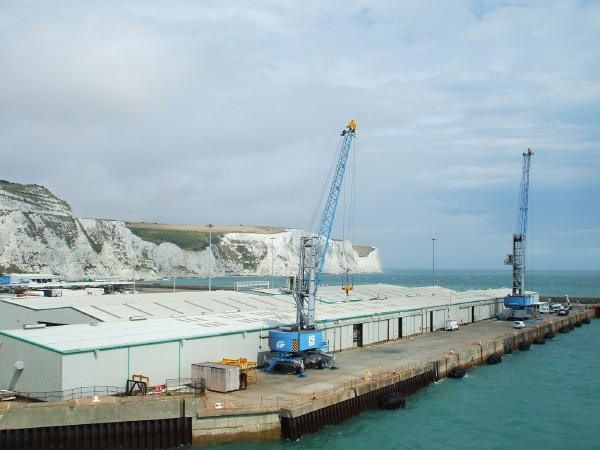 Then, you go back into your car, you leave the ferry and arrive on the parking lot, just at the foot of the white cliffs.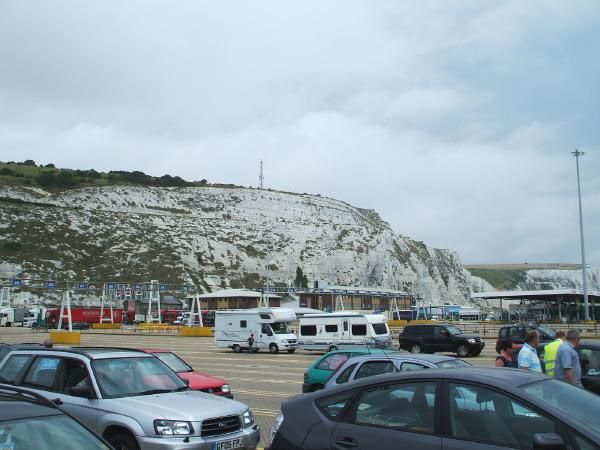 Have a nice stay!
(= bon séjour !)